Tekwell understands that you have a choice when it comes to electrical motor maintenance and repair. You can take your equipment to someone who will take care of it, or you can take it to someone who will take the time to do it right. We don't take shortcuts.
We understand you don't have time to lose. We test and re-test and test again. We get it right the first time, and we aren't satisfied until you are.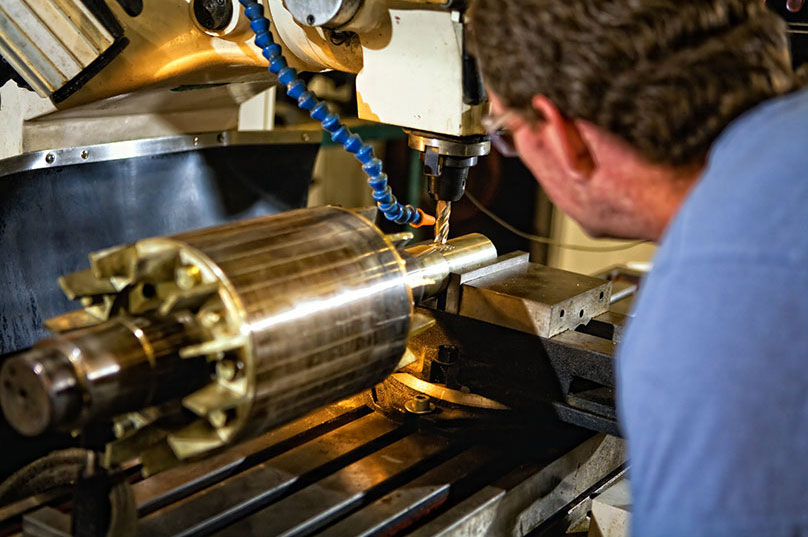 Tekwell's Electric Motor Repair Shops
We have over 60,000 sq. ft. of work space divided into two electric motor repair shops serving the southeastern United States–one in Knoxville, Tennessee and another in Cartersville, Georgia. These facilities have the following tools and equipment to deliver top notch diagnostic and repair services to our customers including:
Load testing – up to 800 HP / 3,600 RPM
Machining (max lathe swing 56 in. x 20 ft.)
8 ft. Epoxylite VPI System
Precision balancing down to ISO G1 specification
Climate controlled winding rooms
Dedicated clean area for assembly and winding, with a separate dedicated "dirty" disassembly area
High-Tech Burnout oven with precise temperature control
Automatic coil winding machines
800 AMP service motor test center
Surge and hipot tester
In-Shop Repair Services We Offer
Looking for Electric Motor Repair Service?
Look no further. Tekwell has been serving customers all over the Southeastern United States. Our highly trained, experienced service technicians are just a phone call 1-800-829-7454 or a mouse click away. Complete our easy Pump and Electric Motor Repair Form to get started now.